Solar Panel Proofing | Protect your solar panels from Birds and rodents
Over the last decade we have seen a huge increase of solar panels installations on homes.
What installers don't tell you is it leaves a gap between the roof and the solar panel of a few inches. Birds love this sheltered area for a warm dry place to nest, this causes damage to your solar panel.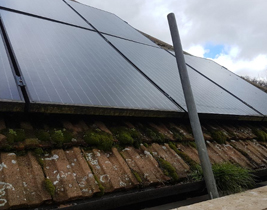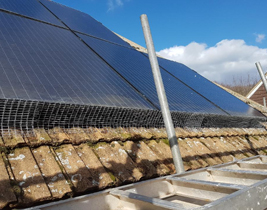 At Pest Control Support we protect and proof this area using mesh to stop the birds from going underneath your solar panels.
We offer a full end to end service, from clean up, to mesh installation and provide treatment if required. We provide and manage the scaffolding provider to make the service as smooth as possible.
We offer our Solar Panel proofing services across London and Kent. Get in touch with our experts today to protect your Solar Panels email: pestokilltd@yahoo.co.uk
Call us on : 020 8857 4237
Solar Panel Proofing
Clean up service
Mesh installation
Treatment if required
Scaffolding